VIEWING YOUR NEWSLETTER...You will notice at the top of the newsletter a statement... "Having trouble viewing this email? Please click here." This format will allow you to see any embedded videos and animated ads within the newsletter. Email newsletter will allow you to see your commitments at the end of your personal newsletter...online newsletters will not show this, the bulletin on the web site may have a more readable format....click here for online bulletins.
Posted on May 06, 2019
Next Meeting
May 9, 2019
Radisson Center
Buffet/Networking starts at 11:30
Program at Noon
MENU
Tequila Glazed Pork Loin
Mexi Rice
Cumin Brown Sugar Glazed Carrots
Tortilla Chips
PRESIDENT'S MESSAGE: 09 May 2019
During the month of May, Rotary International's focus is on "Youth Service." Our club has exceled over the years in providing services and opportunities to youth. If you have an interest in helping youth, please reach out to me or Lyn and we can direct you to one of our many groups that focus on youth.
For this week, I wanted to find a video explaining the importance of celebrating events. My end goal was to get everyone excited about our upcoming Centennial year. During my search, I came across a TED Talk video that not only discusses celebration, but also leadership. The video is just under 6 minutes long. It works for our club on many different levels.
TED TALK VIDEO
I hope to see you at our meeting this week.
THIS WEEK AT ROTARY
Mark Neumann
Single Payer National Healthcare Insurance
Advantageous or Not
For our presentation by Dr. Mark Neuman on the state of Healthcare, he has a couple video's he would like to share that offer a couple of perspectives on Healthcare. He would like our members to watch these video's because he believes it will bring about a deeper discussion for us. There is a 58 minute video out there, but the shorter video's also give people an idea of this concept as well.
Centennial Invitations
If you did not pick up your personal Centennial Invitation
last week, please do so this week.
Return RSVP card and check by June 10th.
(extra service charges will apply).
Posted on May 06, 2019
Our next STAR Meeting will be Thursday, May 9th We will meet at the Radisson Hotel in the Wisconsin Room 3 at 7:00 a.m. Please RSVP if you will be attending to Lyn at rotarylax@charter.net.
ALL NEW members become a member of this committee for one year. This breakfast is hosted (no cost to the new members). The breakfast and presentation will last no longer than one hour and the meeting will count as a make-up. The STAR Committee, in addition to meeting other new members and some of the present membership will learn more about various aspects of the Club.
Posted on May 06, 2019
Liz Wuensch
Dining Room Manager
The La Crosse Club
Proposed by Kathryn Sexauer

Help Build Rotary's Future
Share Rotary with a Friend
Every Rotarian is Responsible for Membership Growth
If no written objection to the proposal stating reasons is received by the Board of Directors from any member of the club within seven days following publication of the name of the prospective member, the prospective member shall be considered to be elected to
membership.
Read more...
Last week at Rotary our very own
Rotarian Bud Hammes
gave a program on his Polio Immunization Trip to India. We thank him for sharing his experiences that he had with his wife Barbara and son Joe. If you missed the presentation you can view their
PowerPoint Presentation.
Rotary has been working to eradicate polio for more than 30 years and we've made incredible progress in the fight to rid the world of it forever. Many of you have donated to the Polio Plus Foundation and some of you have donated your time by being part of World Polio Day. For more information on End Polio visit their
web site.
Happy Birthday Andy!
Happy Belated Birthday Andy Bakkum!
Thank you Linda and the Radisson staff for always going the extra mile
to make our meetings fun and special.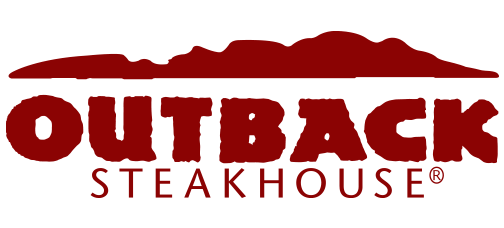 Outback
is hosting a Give Back Night Supporting
THE ROTARY YOUTH EXCHANGE PROGRAM
. Every Tuesday in May Outback Steakhouse will be donating 10% of sales from the families who comes in to dine in support of the Rotary Youth Exchange Program from 4:00-9:00 pm.
View Flyer
- bring this flyer in if you can! If you can't say you are here for Rotary!
OUR FELLOWSHIP COMMITTEE will have their monthly Rotary Fellowship there on Tuesday, May 21st from 4-9...join us!
We will again have a Rotary Fellowship at the Loggers Game on Thursday, May 30th...La Crosse Loggers will be playing the Duluth Huskies. Picnic begins at 5:30 with an all you can eat buffet until 7:05 - burgers, brats, hot dogs, beans, chips, popcorn, cookies and includes soda and water You will be able to purchase beer in the tent at the regular price. Once the game starts you are welcome to stay in the tent OR go to your seats in the grandstand...OR back and forth. Cost is $20 per adult and $15 child 4-12 and free for 3 and under. This will be a Polio Plus fundraiser and the La Crosse Loggers will donate $2.50 per ticket to Polio Plus. Register here if you plan on attending.
We will bill you on your next invoice.
Rotary Golf Outing
Cedar Creek
Wed, May 22, 2019
12:30 PM – 8:00 PM CDT
We are teaming up with the Riverfest Commodores with a fundraiser. They are selling raffle tickets to benefit their Riverfest Commodore Foundation, Inc....each ticket is $10 or 3 for $25....every ticket we sell we will get $5. First place will be four club seats to a Packer Game - plus 2nd- 5th place prizes will be awarded. Last year we made $2,100 from this fundraiser and our club had 3 of the 5 winners!
Thank you to Grant Withrow who will chair this fundraiser. Tickets will be for sale at our upcoming meetings later this month.
We invite you to the 2019 District Conference...

Please register early....there is no registration fee. The only fees will be for your meals.
We are looking for volunteers for Friday and Saturday. Check out the link below to register and volunteer.
Program Advertisers and Sponsorships : THANK YOU to all who placed an ad or are sponsoring an event at the District Conference. We are grateful for your support of Rotary and our District Conference. If your business would like an opportunity to shine as a conference sponsor, we still have two break out sessions left - $200 each. Please contact David Amborn for more information.
---
Rotary District Conference in La Crosse:
La Crosse Center June 7-8, 2019
Centennial Dinner Celebration:
La Crosse Center - June 20, 2019 -
Speaker will be Stephanie Urchick
- a member of the Rotary Club of Canonsburg Houston, Southpointe. She has served Rotary as a Foundation Trustee, RI and TRF Committee member, District Governor, Regional Foundation Coordinator for ZONE 29, International Training Leader, RI President's Representative, Regional Leaders Training Institute Moderator, district delegate to Councils on Legislation, Training Leader at Zone meetings, and in various club and district Foundation roles.
Invitations will be distributed the next two weeks at Rotary. Please stop and pick yours up to help us save postage.
This is an exciting time for our club!!! We hope you are saving the DATE - Thursday, June 20th for our Centennial Celebration at the La Crosse Center.
A number of members asked about naming rights at the Cameroon Gardens. Here is the list of what is available and what has been spoken for.
Naming Rights Opportunities.
Please contact
Lee Rasch
if you have any questions.
If you haven't made a pledge yet....
now is the time to do so
. Pledge cards are available at our meetings. Check should be made out to Rotary Works Foundation. Please contact
Lee Rasch
if you have any questions.
History Committee
is looking for old photos, directories, etc that could be put on display at our celebration and used in our Centennial booklet. Please contact
Patt Boge
if you have something you would like to share.
Centennial Coins are now for sale at our meetings. Bronze $15 and Silver $30.
We will also be ordering sweatshirts with the Centennial Logo...order forms will be available at our meetings.
Mami Wata sculpture which was created by David Oswald is complete and ready to be placed in her forever home at the Cameroon International Gardens Centennial project.
Mami Wata is Mother Water, Mother of Fishes, goddess of oceans, rivers and pools, with sources in West and Central Africa and tributaries throughout the African Americas, from Bahia to Brooklyn. Usually shown as a half-woman, half-fish, she slips with ease between incompatible elements: water and air, tradition and modernity, this life and the next. She runs through the Kumbo river in Cameroon.

To find more information about the Growing Hearts across the world Campaign click this link.
If you have not donated to the Centennial Project NOW is the time! Pledge cards are available at our meetings. Checks should be written out to Rotary Works Foundation and sent to PO Box 1914, La Crosse, WI 54602-1914.
Posted by Dean Dickinson
The Council on Legislation
convened on April 15th.
Every three years, Rotarians meet at the Council on Legislation to review and vote on proposed changes to thelegislation that governs Rotary. They consider enactments, which change Rotary's governing documents, and position statements by the RI Board.
The governance structure of Rotary International follows closely that of our federal government. The Executive Branch is comprised of the President and General Secretary, now the CEO of Rotary. The Senate is comprised of our Directors, one who represents our zone 28 and its 12 districts and our paired district which is currently Zone 29 and its 15 districts. Our House of Representatives is the triennial Council of Legislation when each of the 530 plus districts send a delegate to Chicago to act on legislative issues.
Posted by Jack Haase on May 06, 2019
Youth Exchange Committee: Our Rotary Club's next exchange student will be Inga from Germany. Her mom and dad are both scientists (radio astronomy). Their son is on exchange in the USA this year and they are excited that Inga will have a similar opportunity this coming year.

Inga will turn 16 shortly after school starts. She is fluent in English but also studies French, Polish, Latin and Spanish. She likes to read, draw, play tennis and volleyball, bake, garden and write. She plays piano and ukulele and enjoys photography. She is not religious but is supportive of those who are. She has traveled with her family and describes herself as patient and ambitious. Her future interests are not yet decided but she has interests in being an MD, owning a cake shop or becoming an architect.
We have a first and third host family, presently going through the background process, but are looking for host family two in the Logan School District. Having three host families gives the student a more well-rounded experience in a culture, having experienced family life from multiple perspectives. It is also less of a commitment for host families; the typical length of stay is about three to four months instead of a full year. Hosting an exchange student is life changing for you, your family and the exchange student. It allows you to become familiar with another culture and provides the opportunity to share a young student's hopes and ambitions. Youth Exchange promises to enrich the lives of the student and every member of your family.
Ashlyn Neader, one of our outbound exchange students is in India!
Ashlyn Neader has published a new blog post:
'What is Kathak?'
Happy Birthday​
Jim White (H) - May 5
Tom Berkedal - May 7
Kenna Christians - May 8
Joan Parke - May 8
Jodi Widuch - May 8
Jim Lewis - May 9
Dave Riley (H) - May 9
Tom Thompson - May 9
Tim Candahl - May 10
Happy Wedding Anniversary
None
Rotary Anniversary
Catherine Kolkmeier - May 8 - 11 years
VALLEY VIEW ROTARY MOON TUNES:
Riverside Park - Bill Miller and friends June 6, 2019.
Web Site.
ROTARY EAST LOBSTERFEST:
Join La Crosse Rotary East's 3rd Annual Lobsterfest at Colgan Air, Hangar #4.
All Lobster Dinner Tickets ($50) will be advance purchase only
(as we will be flying in fresh lobsters for the event). Sweet Lou barbeque as well as beer, wine and soda will be available for purchase the day of the event. We will have live entertainment during the event. Proceeds from the event will continue to go to supporting the Chad Erickson Memorial Park. ***Attendees are not required to purchase a Lobster Dinner Ticket ***Lobster Dinners will be served from 4pm-8pm.
ORDER TICKETS HERE.
RAFFLES
May 9th
Raffle $10 Kwik Trip Gift Card
Marble Raffle $30
Please note: Raffle, Fines, Birthday, Anniversaries and Scooters are all donations that will go to the club If you are making a donation and would like it to go to the Rotary Works Foundation or Rotary International Foundation, we ask that you write a check to the Foundation of your choice.
May 2nd: Raffle $56; Fines $124; Scrip $150; Scooters $6
ROTARY ATTENDANCE
April 11th - 50%
April 18th - 55%
April 24th - 53%
May 2nd - 60%
Rotary Attendance policy is to attend or makeup at least 50% of the club meetings during the first six months and the second six months. They can be done by: • Attending regular club meetings • Making up meetings at other Rotary Clubs ( which includes E-Clubs) • Engaging in club projects/events/fellowship/board meetings.
100% Attendance Winners
July - Sheila Wieser
August - Bob Riutzel
September - Peter Grabow
October - Chuck Hanson
November - Grant Withrow
December - Tami Woods
January - Kenna Christians
February - Cindy Erickson
March - Ed Neuman
MEMBERSHIP
Active Membership
184
Honorary Members
23

Associate Membership is a program to recruit younger members, millennials, to membership. Associate Membership is available to anyone who is proposed for membership who is 35 years of age or less. Associate membership will end when that member reaches the age of 38. They would pay for dues and $100 for meals per quarter no matter how many meetings they attend that quarter.
Corporate Membership is a program to allow multiple employees of a business Rotary participation under one primary membership. Each corporate membership is limited to a three-year term. After the three-year corporate membership term, the individuals are required to become individual members. View Corporate Membership Policy.
Family Membership is a program to allow a second individual Rotary participation under one primary membership. View Family Membership Policy.
Honorary Membership is offered to members who have distinguished themselves by meritorious service in the furtherance of Rotary ideals.Unlike other membership categories that can be requested by the member, Honorary Membership is bestowed upon a member by election from the Board of Directors. View Honorary Membership Policy.
Excused Membership is offered to members if the aggregate of the member's years of age and years of membership in one or more clubs is 85 years or more, the member has been a member of one or more clubs for at least 20 years, and the member has notified the club's secretary in writing of the member's desire to be excused from attendance and the board has approved. Excused Members will pay the quarterly dues and only for meals when they attend a meeting.
Membership Proposals....we will no longer ask for three references when you propose a new member. This was a criteria that our club had set not RI. This will help us process new members into our club more efficiently. You can access the membership proposal form online, under the Club Information site page.
Program Chair for July 2018 - June 2019
DUTY ROSTER COORDINATORS
Program Chair for July 2019 - June 2020
If you would like to volunteer for Rotarians in the News, be a greeter, a hospitality greeter, raffle ticket seller, scrip seller or announce guests, you can email the Monthly Duty Roster Coordinator that are listed above....just click on their name. If you would like to give your classification talk please contact Program Committee Chair Sarah Arendt-Beyer.
Rotary Club of La Crosse
P.O. Box 1914, La Crosse, WI 54602-1914
608-526-4491 (Phone and Fax)
Lyn Sheffer, Administrator
rotarylax@charter.net
Nick Passe, Secretary
nick@passelaw.com
Earlamae Dahlby
Attendance and Make-up Coordinator
earlamae@centurytel.net
The La Crosse Brain Game
P.O. Box 384, La Crosse, WI 54602-0384
608-304-2971
Jeanne Meyer, Administrator
info@rotarybraingame.org
Rotary Works Foundation
P.O. Box 1571, La Crosse, WI 54602-1571
608-886-9793
Scott Herdeman, Administrator
rotaryworksfoundation@gmail.com