VIEWING YOUR NEWSLETTER...You will notice at the top of the newsletter a statement... "Having trouble viewing this email? Please click here." This format will allow you to see any embedded videos and animated ads within the newsletter. Email newsletter will allow you to see your commitments at the end of your personal newsletter...online newsletters will not show this, the bulletin on the web site may have a more readable format....click here for online bulletins.
Posted on May 13, 2019
Next Meeting
May 16, 2019
Radisson Center
Rotary Video Shoot 10:30
Buffet/Networking starts at 11:30
Program at Noon
MENU
Chef's Choice
PRESIDENT'S MESSAGE: 16 May 2019
I am very pleased to announce that Lee Rasch was voted as our club's Rotarian of the Year at our most recent Board of Director's meeting. This honor is well deserved and will be formally recognized this summer.
I have mentioned before that I consider myself to be a lifelong learner. I also enjoy music. Therefore, for this week, I am sharing a link to National Public Radio's "Tiny Desk" series. These videos share intimate video performances of many significant musicians. As the title suggests, the musicians perform behind a tiny desk in an NPR studio. If you feel that you are not as up to speed on current musicians as you would like, this link is a great place to discover something new. The musicians range from jazz, classical, pop, rap, country, etc. There is literally a band for everyone here.
CONCERT LINK
I hope to see you at our meeting this week.
Posted on May 13, 2019
This Thursday, Rotarian Gloria Doyle, will be giving her classification talk. Members always enjoy hearing about their fellow Rotarians. Gloria has been a Rotarian for twelve years and is a Circuit Court Judge at the La Crosse County. Gloria recently came back from a Rotary Friendship Exchange to Australia and will also have highlights of her trip.
Classification Talk: Some have described the classification talk as a talking business card. But it is so much more than that! You can share vital and interesting information about your family, your interest and your business. The talk is not meant to embarrass you, but to let us get to know you as you want us to. You are not expected to present yourself as a professional speaker. Most of us are not. Contact Sarah Arendt-Beyer Program Chair for the year if you would like to give your classification talk.
This week at Rotary, Paul the Creative Designer from FOX2548 will be setting up his camera at 10:30 for a Rotary shoot. We would like you to be a part of this. They will be interviewing Rotarians and then compile a public service announcement to promote Rotary in our community. The story they would like to get out is: Why Rotary? Why do you stay in Rotary? Why Rotary is important to you? So bring your smiles and help promote Rotary in our community.
CENTENNIAL FUNDRAISING COMMITTEE: Thursday, May 16th at 1:00 pm at the Radisson Center.
MEMBERSHIP COMMITTEE:
Thursday, May 23rd at 11:15 at the Radisson Center.
DISTRICT CONFERENCE COMMITTEE WALK THROUGH:
Tuesday, May 28th at 3:00 pm at the La Crosse Center - South Hall Lobby. Meeting at the Radisson following at 5:00.
Next Wedne
sday, May 22nd is your chance to help complete the planting of flowers for our 100 Year Cameron Garden Centennial Project.
Bluff Country Master Gardeners will host a Rotary - Cameroon Garden flower planting evening on Wednesday May 22, starting at 4:30 pm, ending at 7 pm, at the international friendship gardens at Riverside Park. The new Cameroon garden is to the left of the visitors' center building. Volunteers may come at 4:30, 5 or 5:30 pm and also leave as suits their schedule. Please bring gardening gloves and drinking water if you wish. Digging trowels will be provided. This will be light work involving small annual flowers. Kneeling required. Park in the parking lot off Veterans Drive next to the international gardens.
Maximum 12 volunteers.
Volunteer here.
Master Gardeners and other experienced Riverside International Friendship Garden volunteers will supervise the work.
The work will continue if there is light rain. Heavy rain or thunderstorms will cause the work to be delayed one night, until Thursday, May 23, same time.
Mark Neumann
Single Payer National Healthcare Insurance
Advantageous or Not
Why attend the Rotary 6250 District Conference:
It is being held in your own backyard - La Crosse Center - June 7 & 8
NO registration fees - only cost will be for meals.
The District Governor is our very own Rotarian Bill Hoel.
Strengthen our club and YOUR PASSION for Rotary.
Opportunities for NETWORKING.
Be MOTIVATED by inspirational speakers.
LEARN more about the excellent work being done by other clubs.
Meet other Rotarians in the District for great FELLOWSHIP.
Have FUN with fellowship opportunities - Moon Tunes, River Walk/Trolley Ride to Riverside Park International Gardens, Artspire, Late Night Fun with a Passport for your guide, Hall of Friendship, Silent Auction.
FUN - LEARN - CELEBRATE
Take advantage of this opportunity to come together!
VOLUNTEERS NEEDED
Rotary District Conference June 7 & 8
We are looking for volunteers. Check out the link below to register and volunteer.
Program Advertisers and Sponsorships : THANK YOU to all who placed an ad or are sponsoring an event at the District Conference. We are grateful for your support of Rotary and our District Conference. If your business would like an opportunity to shine as a conference sponsor, we still have two break out sessions left - $200 each. Please contact David Amborn for more information.
---
Join us in helping bring a little comfort to human trafficking survivors by donating personal care and other items during this year's Rotary 6250 District Conference on June 7 & 8 at the La Crosse Center. Donations can be dropped off near the registration kiosk throughout the day during each day of the conference. Donations will be provided to
New Horizons
, a shelter for individuals and families who have experienced domestic or sexual abuse, or human-trafficking. New Horizons provides shelter and services to a seven-county area in Wisconsin and Minnesota.
The following items would be appreciated:
Bus tokens, Gas cards, Hand sanitizer, Flip flops, Chapstick, Kleenex, Chewing Gum, Day Planners
Phone cards, Small bottles of lotion
Monetary donations are also welcome. Checks may be made payable to New Horizons.
This project is sponsored by the Rotary Club of La Crosse Humanitarian Committee. Support for this project is provided by the Rotary Club of Caledonia and the Rotary Club of La Crescent.
You can also bring your items to our upcoming Rotary meetings - May 16th, May 23rd, May 30th and June 6th. We will have Kwik Trip gas cards available for $10 and $20 if you would like to purchase and donate to the cause.
ROTARY MEETING THURSDAY, MAY 23rd
Extra Effort Recognition Program
Thursday May 23rd, we will honor 12 La Crosse students who have truly given the "Extra Effort" and overcome long odds to accomplish amazing things as they graduate from high school. Tom Berkedal and David Stoeffler from our Youth Committee will be joined for this special program by Rusty Cunningham, editor of the La Crosse Tribune.
This program borrows its name from the Tribune's longstanding "Extra Effort Awards" program. For 23 years, the Tribune has shared the stories of area high school students who have overcome serious obstacles. Each year, the Tribune gathers those students -- one from each school -- and awards thousands of dollars in scholarships provided by generous donors, many of them members of the Rotary Club of La Crosse.
You won't want to miss this recognition event!
Kids Coulee Work Day
THANK YOU!
Thank you to all that helped clean up
Kids Coulee.
Weather - "Spring Storm Earlamae" - did not stop Rotarians!
The work got done and chef Steve served a great lunch!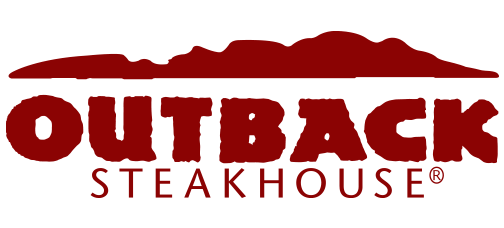 Outback
is hosting a Give Back Night Supporting
THE ROTARY YOUTH EXCHANGE PROGRAM
. Every Tuesday in May Outback Steakhouse will be donating 10% of sales from the families who comes in to dine in support of the Rotary Youth Exchange Program from 4:00-9:00 pm.
View Flyer
- bring this flyer in if you can! If you can't say you are here for Rotary!
OUR FELLOWSHIP COMMITTEE will have their monthly Rotary Fellowship there on Tuesday, May 21st from 4-9...join us!
We will again have a Rotary Fellowship at the Loggers Game on Thursday, May 30th...La Crosse Loggers will be playing the Duluth Huskies. Picnic begins at 5:30 with an all you can eat buffet until 7:05 - burgers, brats, hot dogs, beans, chips, popcorn, cookies and includes soda and water You will be able to purchase beer in the tent at the regular price. Once the game starts you are welcome to stay in the tent OR go to your seats in the grandstand...OR back and forth. Cost is $20 per adult and $15 child 4-12 and free for 3 and under. This will be a Polio Plus fundraiser and the La Crosse Loggers will donate $2.50 per ticket to Polio Plus. Register here if you plan on attending.
We will bill you on your next invoice.
Rotary Golf Outing
Cedar Creek
Wed, May 22, 2019
12:30 PM – 8:00 PM CDT
Posted on May 13, 2019
Benefits of sponsoring an ad on the Rotary Club of La Crosse web site:
Enhance your business' public relations and image.
Advertise an upcoming event.
Opportunity to sponsor and support the Rotary Club of La Crosse and your community.
Sharing with fellow Rotarians in our club and other local clubs who would like to know what you do.
Why advertise on the Rotary Club of La Crosse web site? The majority of visitors to our website are members and friends of our club. This makes our site's web sponsorship an ideal opportunity for small and large businesses to promote their products, services or an upcoming event in our community. Moreover 100% of the advertising revenue goes back to our club; this in turn supports the local community.
Cost is $20 per month up to $120 per year . . . . click here for form and more information. We will include your logo/link on our web site, send one email blast to all Rotarians and include an initial mention in our newsletter and on our Facebook page.
Click on the logos under Web Site Sponsors...located on right side of our home page and in each newsletter. Our current sponsors are: Andy and Peter Hughes, Girl Scouts, Boy Scouts, Cameroon Gardens, Centennial Coins, Designing Jewelers, Rotary Works, The Brain Game and Rotary Lights.
New Sponsor this Month
Andy and Peter Hughes
Conductor Wannabes
We are teaming up with the Riverfest Commodores with a fundraiser. They are selling raffle tickets to benefit their Riverfest Commodore Foundation, Inc....each ticket is $10 or 3 for $25....every ticket we sell we will get $5. First place will be four club seats to a Packer Game - plus 2nd- 5th place prizes will be awarded. Last year we made $2,100 from this fundraiser and our club had 3 of the 5 winners!
Thank you to Grant Withrow who will chair this fundraiser. Tickets will be for sale at our upcoming meetings later this month.
Rotary District Conference in La Crosse:
La Crosse Center June 7-8, 2019
Centennial Dinner Celebration:
La Crosse Center - June 20, 2019 -
Speaker will be Stephanie Urchick
- a member of the Rotary Club of Canonsburg Houston, Southpointe. She has served Rotary as a Foundation Trustee, RI and TRF Committee member, District Governor, Regional Foundation Coordinator for ZONE 29, International Training Leader, RI President's Representative, Regional Leaders Training Institute Moderator, district delegate to Councils on Legislation, Training Leader at Zone meetings, and in various club and district Foundation roles.
Invitations were sent by mail if you didn't have a chance to pick them up last week. You can also register online at
Eventbrite
.
This is an exciting time for our club!!! We hope you are saving the DATE - Thursday, June 20th for our Centennial Celebration at the La Crosse Center.
A number of members asked about naming rights at the Cameroon Gardens. Here is the list of what is available and what has been spoken for.
Naming Rights Opportunities.
Please contact
Lee Rasch
if you have any questions.
If you haven't made a pledge yet....
now is the time to do so
. Pledge cards are available at our meetings. Check should be made out to Rotary Works Foundation. Please contact
Lee Rasch
if you have any questions.
History Committee
is looking for old photos, directories, etc that could be put on display at our celebration and used in our Centennial booklet. Please contact
Patt Boge
if you have something you would like to share.
Centennial Coins are now for sale at our meetings. Bronze $15 and Silver $30.
We will also be ordering sweatshirts with the Centennial Logo...order forms will be available at our meetings.
Happy Birthday​
Alex Lueck - May 15
Happy Wedding Anniversary


Bob (Marie) Daley - May 14
Kurt (Julie) Schroeder - May 14
Roger (Julie) Stanford - May 15
Rotary Anniversary
Ward Brown - May 11 - 12 years
John Dingman - May 11 - 41 years
Mike Seichter - May 11 - 2 years
Marj Gillespie - May 12 - 3 years
Tim Gillespie - May 12 - 3 years
Richard Strauss - May 16 - 17 years
VALLEY VIEW ROTARY MOON TUNES:
Riverside Park - Bill Miller and friends June 6, 2019.
Web Site.
ROTARY EAST LOBSTERFEST:
Join La Crosse Rotary East's 3rd Annual Lobsterfest at Colgan Air, Hangar #4.
All Lobster Dinner Tickets ($50) will be advance purchase only
(as we will be flying in fresh lobsters for the event). Sweet Lou barbeque as well as beer, wine and soda will be available for purchase the day of the event. We will have live entertainment during the event. Proceeds from the event will continue to go to supporting the Chad Erickson Memorial Park. ***Attendees are not required to purchase a Lobster Dinner Ticket ***Lobster Dinners will be served from 4pm-8pm.
ORDER TICKETS HERE.
RAFFLES
May 16th
Raffle $10 Kwik Trip Gift Card
Marble Raffle $30
Please note: Raffle, Fines, Birthday, Anniversaries and Scooters are all donations that will go to the club If you are making a donation and would like it to go to the Rotary Works Foundation or Rotary International Foundation, we ask that you write a check to the Foundation of your choice.
May 9th: Raffle $50; Fines $74; Scrip $170; Scooters $0
Youth Committee Gift Donation $2,894.00
($300 anonymous donor, $2,000 La Crosse Community Foundation - Baskets $594)
ROTARY ATTENDANCE
May 2nd - 60%
May 9th - 55%
Rotary Attendance policy is to attend or makeup at least 50% of the club meetings during the first six months and the second six months. They can be done by: • Attending regular club meetings • Making up meetings at other Rotary Clubs ( which includes E-Clubs) • Engaging in club projects/events/fellowship/board meetings.
100% Attendance Winners
July - Sheila Wieser
August - Bob Riutzel
September - Peter Grabow
October - Chuck Hanson
November - Grant Withrow
December - Tami Woods
January - Kenna Christians
February - Cindy Erickson
March - Ed Neuman
MEMBERSHIP
Active Membership
184
Honorary Members
23

Associate Membership is a program to recruit younger members, millennials, to membership. Associate Membership is available to anyone who is proposed for membership who is 35 years of age or less. Associate membership will end when that member reaches the age of 38. They would pay for dues and $100 for meals per quarter no matter how many meetings they attend that quarter.
Corporate Membership is a program to allow multiple employees of a business Rotary participation under one primary membership. Each corporate membership is limited to a three-year term. After the three-year corporate membership term, the individuals are required to become individual members. View Corporate Membership Policy.
Family Membership is a program to allow a second individual Rotary participation under one primary membership. View Family Membership Policy.
Honorary Membership is offered to members who have distinguished themselves by meritorious service in the furtherance of Rotary ideals.Unlike other membership categories that can be requested by the member, Honorary Membership is bestowed upon a member by election from the Board of Directors. View Honorary Membership Policy.
Excused Membership is offered to members if the aggregate of the member's years of age and years of membership in one or more clubs is 85 years or more, the member has been a member of one or more clubs for at least 20 years, and the member has notified the club's secretary in writing of the member's desire to be excused from attendance and the board has approved. Excused Members will pay the quarterly dues and only for meals when they attend a meeting.
Membership Proposals....we will no longer ask for three references when you propose a new member. This was a criteria that our club had set not RI. This will help us process new members into our club more efficiently. You can access the membership proposal form online, under the Club Information site page.
Program Chair for July 2018 - June 2019
DUTY ROSTER COORDINATORS
Program Chair for July 2019 - June 2020
If you would like to volunteer for Rotarians in the News, be a greeter, a hospitality greeter, raffle ticket seller, scrip seller or announce guests, you can email the Monthly Duty Roster Coordinator that are listed above....just click on their name. If you would like to give your classification talk please contact Program Committee Chair Sarah Arendt-Beyer.
Rotary Club of La Crosse
P.O. Box 1914, La Crosse, WI 54602-1914
608-526-4491 (Phone and Fax)
Lyn Sheffer, Administrator
rotarylax@charter.net
Nick Passe, Secretary
nick@passelaw.com
Earlamae Dahlby
Attendance and Make-up Coordinator
earlamae@centurytel.net
The La Crosse Brain Game
P.O. Box 384, La Crosse, WI 54602-0384
608-304-2971
Jeanne Meyer, Administrator
info@rotarybraingame.org
Rotary Works Foundation
P.O. Box 1571, La Crosse, WI 54602-1571
608-886-9793
Scott Herdeman, Administrator
rotaryworksfoundation@gmail.com